CHRISTMAS & NEW YEAR SERVICE
Please note that we will be closed for Christmas and New Year, from 12 midday on Tuesday 19th December until 9.00am on Tuesday 2nd January 2024. We thank you for your business over the last year and wish you a Merry Christmas and a happy and prosperous 2024.
Optional Delayed Payment & Delivery…
1) Simply place your order now and pay just a 1/3 Deposit.
2) If you wish, choose when, in 2024, you'd like to have your Outdoor Cushions delivered.
3) We'll make your Bespoke Outdoor Cushions in the coming weeks, store them safely, but you don't need to pay your outstanding 2/3 Balance until your chosen delivery date!
Our incoming phone lines are open 10.00am to 1.00pm and 1.30pm to 3.00pm, Monday to Thursday only, however, we are all here working full, normal hours, i.e. 9.00am to 5.00pm Monday to Friday, so if you need to email, or leave a voicemail, we will gladly respond promptly.
Our Outdoor Cushion Fillings
We're pleased to say that outdoor cushion fillings have continued to develop over the 20 years we have specialised in making bespoke outdoor cushions.
As a result there are 2 main types of filling that we offer, depending on whether you want your cushions to be left outside
'Rain or Shine',
or
only to be used in the dry…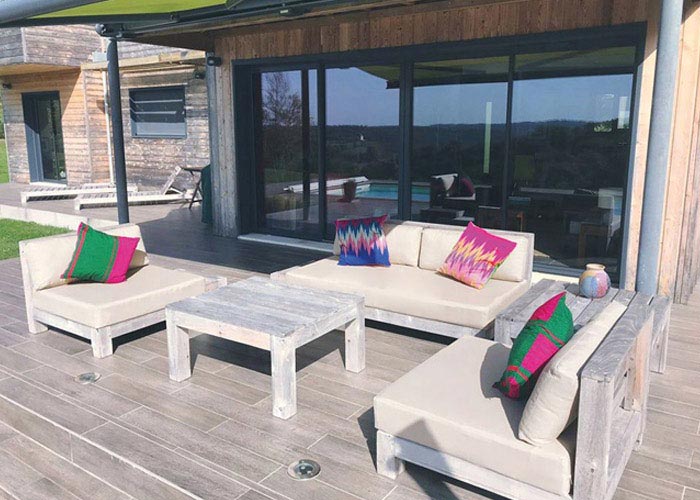 Either, outdoor cushions for whatever the weather…
If you would like to leave your outdoor furniture cushions out all year round, whatever the weather, then we would quote you based on our 'Rain or Shine' Specification.
This uses our 'Reticulated Foam' as the filling for your new outdoor cushions, and as you can see below… any water getting into your outdoor cushion through seams or zips… just passes straight through and out the other side!
To view our range of 600+ searchable Outdoor Fabrics, click below to go to our unique…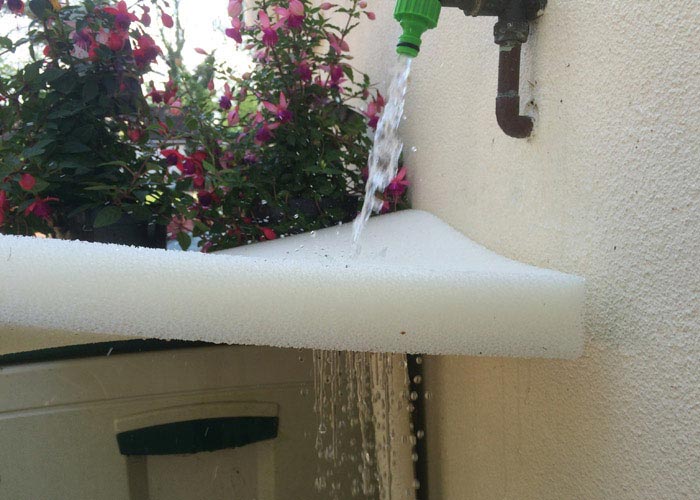 "When we do something we do it right. This means spending more money on higher quality equipment, which in turn pays dividends as it looks better and lasts longer. Your outside cushions were an example of this as they cost more than the furniture, but really make the whole set look expensive. They were definitely worth the extra cost and have received a lot of positive comments from our customers."

John Robinson, Bolero Holidays, Italy
Or,

Outdoor Cushions that won't be getting wet…
Alternatively, if you're happy to really just use your outdoor cushions on dry days and the rest of the time for them to be stored in a shed, then we can use a less expensive filling than our Reticulated Foam.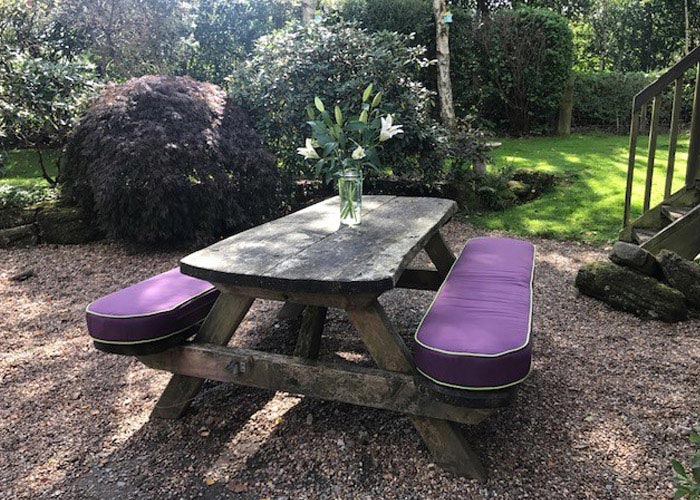 Whichever filling we use for your new outdoor furniture cushions, shapes and angles can be cut to your exact requirements.
To view our range of 600+ searchable Outdoor Fabrics, click below to go to our unique…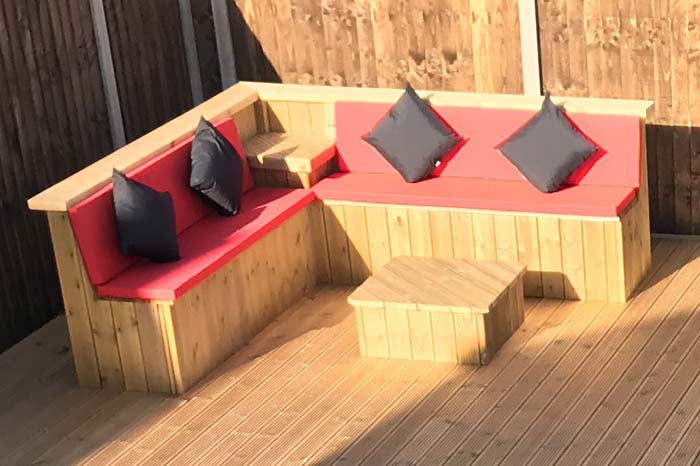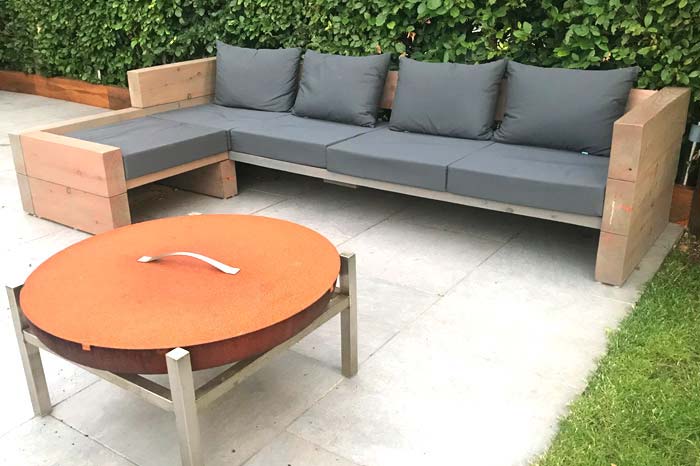 Hollow Fibre Backrest Cushions
If you are looking for a rounder, softer look to your outdoor cushion backrests we can certainly help with this....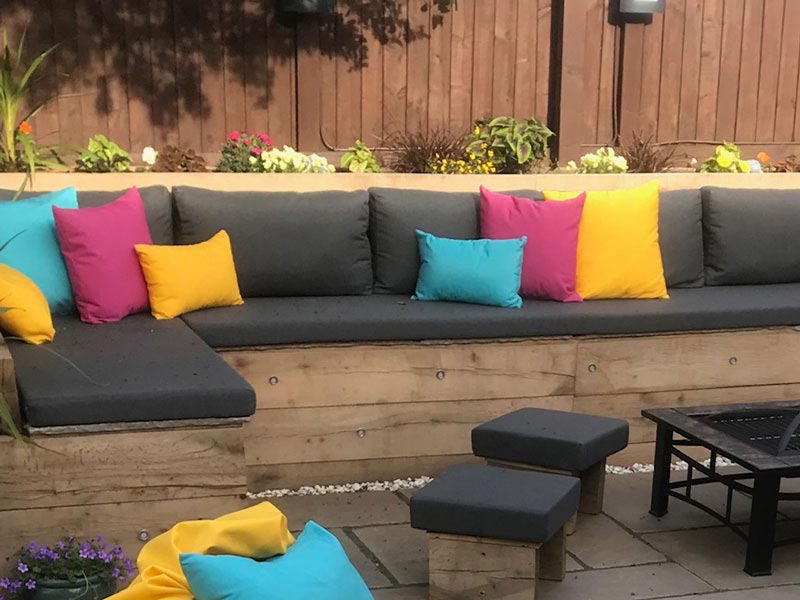 Using our range of Outdoor fabrics our Hollow Fibre backrests are suitable to be left outside and dry quickly if they get wet. Summer sunshine will dry them quickly and prevent any dampness causing damage. However these backrests ideally would be stored away in the winter, as knowing our British winter weather they typically wouldn't get time to dry outside!
Please note that this site is specifically designed for

RETAIL CUSTOMERS.

If you are a Trade/Commercial visitor, then please visit our dedicated Outdoor Cushion

TRADE WEBSITE

instead…

As featured in: